Manx Heritage rail worker redundancies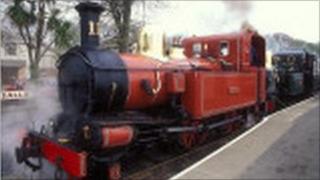 A decision to shed five posts at the Isle of Man Heritage Railway was made to safeguard the jobs of remaining employees, a Manx minister has said.
Two blacksmiths, two signwriters and a joiner who all worked on the railway have been made redundant to find savings of £80,000.
Leisure Minister David Cretney said he had tried to save four posts, but had failed to agree terms with unions.
Union Unite said the skills which had been lost were still required.
Unite spokesman Steve Salter said: "The argument they're using is that perhaps it's more cost effective to outsource these skilled jobs to the private sector, but the thing is that could be said against any other government department including the HR function of government, which could be quite easily outsourced.
"We don't advocate that being done because these guys have given loyal service to the railways for a number of years and if the heritage railway is to be maintained it needs to be maintained efficiently with care by a loyal workforce."
The Department of Leisure said that affected staff would be given help to seek new employment.