Transparency call for Manx land sales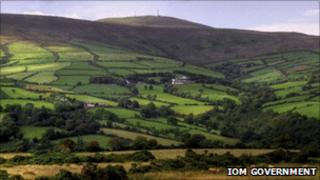 The Isle of Man's Infrastructure Minister has called for more transparency in what he has described as the "sometimes shadowy world" of land sales.
Phil Gawne believes the current system is unfair and allows a few investors control over most of the land.
He said the Land Bill aims to makes transactions consistent.
Mr Gawne said: "The price of an acre of development land has increased by more than 10 fold in the last 20 years".
He added: "This is having a significantly detrimental effect on young Manx people trying to buy or even rent a house".
The new legislation would, Mr Gawne said, remove the "veil of secrecy" from buying land in the Isle of Man.
It is thought it could also help the government to provide more affordable housing for those trying to get onto the property ladder.
A series of meetings are being planned over the next few weeks to discuss the proposed changes.