Isle of Man launches diseased elm tree project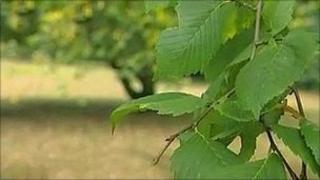 The Manx government has launched a project to encourage members of the public to report diseased elm trees.
The aim of Open Elm is to create a database of problem trees which can then be dealt with by the authorities.
Any reports are to be loaded onto a government website which will be monitored by forestry officials.
Environment Minister John Shimmin said the project would help control the spread of the disease and protect the local elm population.
He added: "The Isle of Man has, so far, managed to maintain a relatively large elm population, whereas elm trees have been decimated by disease across large areas of the UK and Europe".
The Open Elm website will be available to browse and accept data from 12th May.