Motion tabled over Isle of Man breast cancer surgeon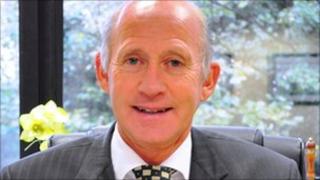 An MHK has tabled a motion for debate in Tynwald in an attempt to stop a breast cancer surgeon being replaced by a general surgeon in the Isle of Man.
The proposal has proved controversial with some saying the specialist, a locum, should be retained.
East Douglas MHK Brenda Cannell has written to Health Minister David Anderson, asking for plans to be put on hold pending the outcome of the debate.
Mr Anderson faced criticism at a meeting to discuss the plans on Monday.
He said the plans would still go ahead despite the opposition.
He told the meeting the department's plans would mean breast care on the island would be enhanced.
He said the department planned to introduce a "sentinel node biopsy service", which reduces the amount of tissue which has to be examined to see if a cancer has spread, and to introduce a planned breast reconstruction service.
In a short letter, Ms Cannell urged him to "respect the position of Tynwald Court in this very important matter, before taking any further action in relation to the appointment of this person".