Plans for Isle of Man to become a red squirrel refuge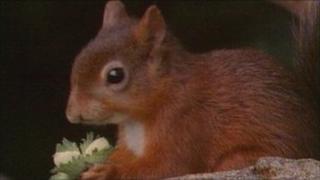 A conservation group is discussing plans for the Isle of Man to become a refuge for red squirrels.
The Countryside Restoration Trust (TCRT) has held meetings with the Manx government to discuss introducing the animal to the island.
TRT chairman Robin Page said: "I'd like to send a scientist over to see a sensible re-introduction, so there could be a safe pool of red squirrels."
The species is listed as endangered in the United Kingdom.