Ritchie McNicholl elected as Douglas mayor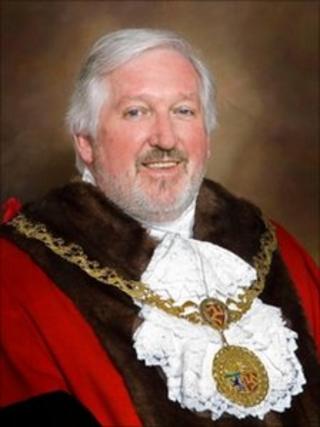 Councillor Ritchie McNicholl has been appointed as the Mayor of Douglas, with Councillor David Ashford as his deputy.
Mr McNicholl, who held the post last year, was elected at a council meeting on Wednesday in Douglas.
In an address to Douglas Borough Council, the mayor said he was proud to accept the nomination.
Mr McNicholl said: "Many mayors before me have spoken of the hard times that lie ahead and the challenges the council faces but our borough goes on."
He added: "I accept the office of mayor in a spirit of enthusiasm and readiness, and indeed confidence that the council will overcome all the obstacles."
Sylvia Ashford, David Ashford's mother, becomes deputy mayoress.