Jeremy Clarkson path row claim dismissed by Deemster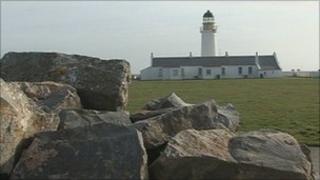 Jeremy Clarkson's request for the Isle of Man judge considering a legal review over his island home to stand down has been dismissed - by the judge himself.
The BBC Top Gear presenter and his wife applied for the Deemster to stand down from the hearing on whether or not they could lodge the petition of doleance.
They hope to challenge a decision made last year over public rights of way outside their house in Langness.
Deemster Doyle dismissed their claim and will sit at the hearing.
The couple made the application for the Deemster to recuse from the hearing because of comments he made in judgements in September and March.
A public inquiry was held after ramblers on the island complained Mr Clarkson had diverted a path near his lighthouse holiday home in 2007.
Mr Clarkson claimed there had never been any public right of way across the land.
Inquiry inspector Roy Hickey found "strong and persuasive evidence" had been put forward by members of the public that they had the right to use the paths.
He said all of the paths on Langness, apart from five, should be dedicated as public rights of way.
Mr and Mrs Clarkson want to lodge a petition of doleance - an Isle of Man legal procedure similar to a judicial review - over the decision.