Manx police sign up for Twitter and Facebook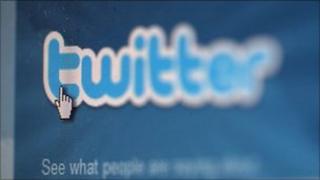 Police on the Isle of Man have joined the social media revolution in a bid to boost communication with the public.
People can now sign up to Isle of Man Constabulary feeds on Facebook and Twitter for updates of the latest information from the force.
Officers, once trained, will be tweeting short messages that they need to get out to the public quickly.
The project is running as a trial until the end of June before a review is carried out into its effectiveness.
The force is reminding members of the public to report crime in the normal manner and not through Facebook or Twitter.
Insp Derek Flint said: "At the moment we are briefing the staff who will be using the pages, and more and more information should start to appear on it over the coming weeks.
"We need to find out if this is sustainable for ourselves, and whether people find it useful, so we will run until the end of June, and then carry out a review.
"As well as how manageable we have found it to operate, the views of the public and the press will be really important to find out if there is an appetite for this sort of information feed here on the island."