President of Tynwald Noel Cringle to stand down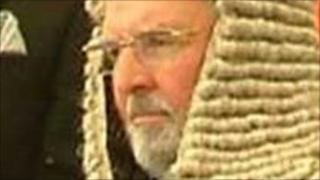 The President of Tynwald Noel Cringle has confirmed he will be standing down when his term of office is up in July.
Mr Cringle, who has held the role for 11 years, said the time had come for a change in the island's parliament.
In the July sitting of Tynwald members will elect another president.
Mr Cringle said: "I have informed members it is my intention to stand down, I felt it only fair they should be told so they can think about a replacement."
He added: "I will be taking the June sitting as normal and, of course, I will be attending Tynwald Day 2011."
Mr Cringle, who was educated at Castle Rushen High School, was first elected a Member of the House of Keys in 1974.
He was appointed Officer of the Order of the British Empire (OBE) in the 2008 New Year Honours.