Davy Knowles to give 'special performance' at Manx gig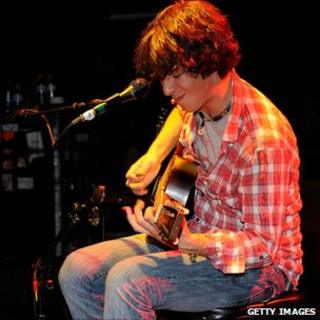 Manx born blues man Davy Knowles is set to headline the newly named Garden Party on the Isle of Man in July.
As well as performing his own gigs, the 22 year-old from Port St Mary has recently been on tour with the Rhythm Devils, and played alongside Joe Satriani and Sonny Landreth in Amsterdam.
Now based in Chicago, he said he was looking looking forward to playing for his home crowd and had chosen Simon Campbell and his band, The Very Very Bad Men, to be his backing musicians.
"When I was asked to play back home on the Island I knew I had to put on a very special show and needed to put together a very special band to play it," he said.
Simon Campbell, who is based on the Island, said of Knowles: "He is an inspiration to young musicians everywhere, going to prove that real talent and hard work really do pay off - I love the guy".
Other local artists at the event include Planes Over Paris, Über-room, The Heights and Anna Goldsmith.
The Garden Party is due to take place at Begoade Fields in Onchan on 1-2 July.