TT sidecar racer died of multiple injuries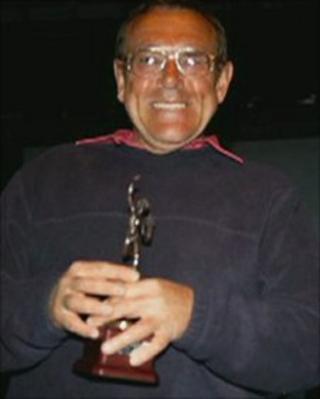 A TT sidecar racer who was killed during a practice session on the TT course died of multiple injuries, an inquest has been told.
Bill Currie, 67, a company director from Ellesmere Port in Cheshire, died during a qualifying session on 31 May.
Coroner Alastair Montgomerie adjourned the inquest and said investigations into Mr Currie's death were continuing.
He added the post-mortem test had found the cause of death to be multiple injuries due to a traffic accident.
The inquest heard evidence from Dr Gareth Davis who was the duty doctor on board the rescue helicopter at the time of the accident.
Experienced racer
Dr Davis said when he had arrived at the scene of the crash at Ballacrye, in the north of the island, Mr Currie had been lying in the road with "multiple injuries inconsistent with life".
Mr Currie, who leaves behind two children, was an experienced racer who first competed in the TT races in 1969 when he recorded a third place finish.
His sidecar passenger Kevin Morgan, 59, from Shrewsbury, also died in the accident.
Managing Director of the Auto Cycle Union (ACU) Jim Parker said he was deeply saddened by the competitors' untimely death.
"They were a huge part of the sidecar paddock and will be sorely missed by everyone involved in the event," Mr Parker said.