Video produced to encourage Manx school pupils to vote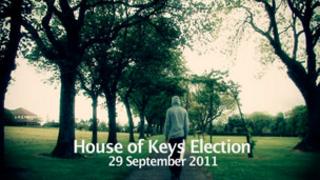 A short film called What's the Point? has been produced to encourage school pupils in the Isle of Man to vote in the September general elections.
The film will be shown on electronic notice boards at secondary schools in the weeks leading up to the poll.
In 2006 the Isle of Man became the first nation in Europe to give the vote to 16 and 17-year-olds.
Government senior adviser Martin Barrow said care had been taken to avoid giving the video any political bias.
He added: "The idea was to encourage young people who will have a say in a House of Keys election for the first time to start thinking about the very fact they are free to vote as well as to consider the issues that matter to them and might motivate them to turn out on polling day."
What's the Point?' was made in a single day by first year media students at the Isle of Man College.
Suffragettes and apartheid
The video asks questions such as "why should I care?" and "can I actually make a difference?".
It also contains information about suffragettes and apartheid, reminding pupils about the sacrifices made by others to ensure democracy.
The student filmmakers also had an input into what issues should be covered.
The list includes jobs, housing, transport, education, climate change, recycling and litter, crime, health, things to do, money and tax.
The deadline to register to vote in the Isle of Man September general election is 8 September 2011.