Isle of Man heritage railway staff lose redundancy appeal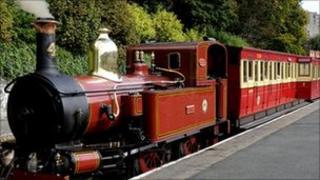 Five Manx heritage railway workers will be made redundant after their appeals were dismissed by an independent panel, the government has said.
The Department of Community, Culture and Leisure cut 22 posts, to make savings of £80,000 and safeguard remaining jobs, its minister said.
Seventeen of those have been redeployed or took early retirement.
But two blacksmiths, two painter/signwriters and a joiner have lost their jobs.
Minister David Cretney said: "I very much regret the necessity to make five staff redundant to meet our budget.
"The five affected staff remain employed by the department and will be assisted with redeployment until their end of service, which is the end of July 2011."
He added: "This action was only taken with the greatest reluctance and as a result of the difficult economic times.
"Anyone unsure of the scale of the issues need only to cast an eye to our near neighbours and particularly to the changes that are being made to the public sector in the UK and Ireland."