Brian Cox science lesson streamed live online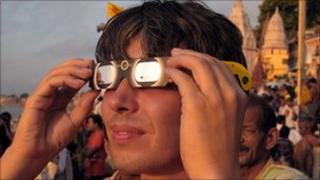 A "science lesson of a lifetime" for Manx students has been delivered by BBC presenter Professor Brian Cox and streamed live online.
The physicist appeared at the Villa Marina in Douglas on 6 July to answer questions from the audience.
Professor Cox was invited to attend the Tynwald ceremony on 5 July, alongside six Nasa astronauts.
The prestigious group presented what a government spokesman described as "the science lesson of a lifetime."
He added: "The presentation gave the island's secondary school pupils a chance to take part in a unique event where they can meet some of today's space age stars and find out more about science and space travel".
Professor Cox was awarded an OBE in the Queen's 2010 Birthday Honours for services to science.
The Nasa astronauts, Nicole Stott, Michael Barratt, Eric Boe, Stephen Bowen and Alvin Drew, crewed the Discovery during its 39th and final mission in March.
The live stream is expected to be made available as a download on the Wi-Manx website.