Manx government 'lacks freedom of information commitment'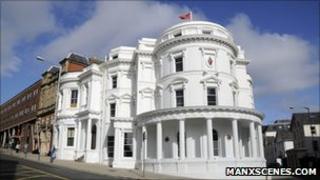 The Isle of Man government has shown "no commitment" to bringing in freedom of information laws, according to a political lobby group.
The Positive Action Group (PAG) said political progress had been too slow.
The bill, which was introduced in the United Kingdom in 2005, would strengthen the public's rights to access government files.
PAG chairman Roger Tomlinson said: "Really, there has been no commitment behind this at all since 2006."
'Nudge the issue'
He added: "The first meeting the Council of Ministers had about the freedom bill was in December 2006, and at the time the chief minister suggested that all legislation should be brought forward with gusto and commitment.
"I am afraid the Freedom bill hasn't been."
The freedom legislation had a first reading in the June sitting of the House of Keys.
Chief Minister Brown said it would now be up to the next administration to decide how to progress the bill.
It is thought the administration of the freedom bill could cost about £1m a year.
PAG has stated it will continue to "nudge the issue to the top of the political agenda" during the next administration.