'Be prepared' warning for Isle of Man mountain bikers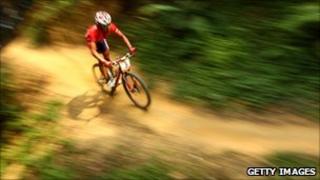 Isle of Man mountain bikers are being advised to "get prepared" before riding in the Manx countryside.
The warning comes after an RAF helicopter had to be brought in to rescue a seriously injured biker from the Sartfell area, in June.
The cyclist suffered head and spine injuries in the incident, which happened near Brandywell.
Government officer Graeme Watson said people can enjoy the countryside without getting into difficulties.
"Although the island is a lot smaller than the Lake District or Scotland, it still can catch you unawares and if you are out there without the right clothing or refreshments you are potentially at risk," he said.
Riders are also advised to carry a mobile phone and tell someone about their proposed route.