Three stand in Tynwald President election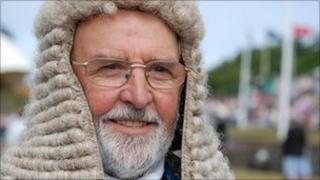 Three candidates are expected to stand in the election for a new President of Tynwald on 12 July.
Noel Cringle recently confirmed his intention to stand down after 11 years at the helm of the Manx government.
Speaker of the House of Keys, Steve Rodan, Chief Minister Tony Brown and MLC Clare Christian will all put themselves forward for the role.
The President of Tynwald is responsible for order and conduct of business in Tynwald and the Legislative Council.
Prior to 1990 the Lieutenant Governor held the office of President of Tynwald.