VAT change to bring 'rigorous' cuts in the Isle of Man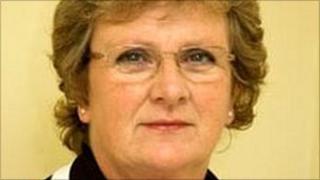 Further changes to the Isle of Man's VAT sharing agreement with the UK will lead to "rigorous" cuts, according to the treasury minister.
In Tynwald Anne Craine said the island was set to lose £75m a year after further negotiations with the UK.
In 2009, the UK changed its Revenue Sharing Agreement (RSA) with the island, leaving the Manx economy with £140m hole in its budget.
Mrs Craine said future cuts in public spending were inevitable.
She added: "Clearly there will need to be continued and even more rigorously applied downward pressure on public spending, including consideration of the future scope of government.
"It is too early to be precise as to how this will be achieved and over what period."
The new formula agreed between the island and the UK is known as the Tax based Measurement Method, or TBMM, and has come about after 10 months of Treasury negotiations.