Norovirus concern forces Isle of Man clinic change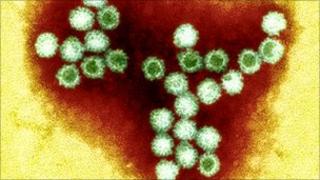 A suspected outbreak of the winter vomiting virus at a Ramsey residential home has forced the department of health to change clinic venues.
Podiatry clinics scheduled to take place at Cummal Mooar will now be held at Ramsey Cottage hospital.
A department of health spokesman said the move, which is to prevent the spread of the virus, is temporary.
Podiatry patients are advised to register at the outpatients' waiting area of the Ramsey hospital.
Norovirus is highly infectious and can last from 12 hours up to three days.