Isle of Man coastguard cliff rescue commended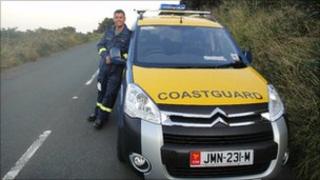 An Isle of Man coastguard has received a commendation for courage, patience and initiative after saving a man from jumping off a cliff at Douglas Head.
John Faragher, who is also a Douglas councillor, persuaded the man to climb down and seek medical advice.
The incident happened during the TT week in 2010.
Mr Faragher said: "I spent around one-and-a-half hours talking to the man and finally managed to persuade him to leave the cliff edge."
He added: "It is an honour to have received the commendation but it was a team effort and I was supported by station officer David Keggin."