Isle of Man plans sports club for wheelchair users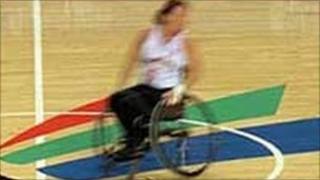 The Isle of Man sports development team is planning to establish a rugby and basketball club for wheelchair users.
The move comes after research by the disability sports development department showed a gap in the provision of sport for disabled people.
The department now hopes to progress and establish a wheelchair sports club with help from local charity funding.
Rugby Development Officer Ian Williams said the club would cater for children and adults.
Archery and shooting
He said: "At the moment it's just about getting involved in a sport and then we will progress it - as the club develops there is the potential for elite work in both basketball and rugby.
"There are several clubs in England that are willing to come to the Isle of Man and obviously we can go away to compete. Then there are leagues which lead into the GB squads. This is our development pathway."
Disability sports officer Zoe Carney said the club would "revolve around the sports of rugby and basketball".
But there is also potential to provide people with experience in archery and shooting.
It is hoped the club will be a valuable resource, not only for people in wheelchairs but also for those with slight disabilities.