Isle of Man government to support to Manx energy firm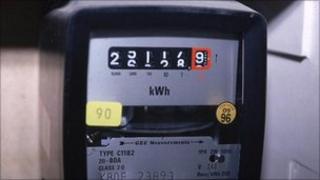 A Manx electricity company will receive financial support to help shield island customers from rising electricity prices, according to the government.
The package is expected to save the Manx Electricity Authority (MEA) about £14m over the next two years.
The agreement is said to be a short-term solution to give the company time to work out plans for the future.
Economic Development Minister Allan Bell said the move would help families and businesses.
He added: "This holding measure agreed with the MEA will at least provide some reassurance and stability for businesses, and indeed for households, over the next two years.
"In the meantime, the Department of Economic Development will be stepping up its promotion of existing schemes, including capital grant support, to help companies such as manufacturers achieve greater energy efficiency".
Over the next two years, the government will give the MEA relief from interest charges, financed from internal sources, worth £7.9m in total and additional capital advances totalling £6.6m.
The government said without the support the MEA would have had to increase electricity prices by approximately 10% over the period to 2013.