Irish Minister calls for more Manx party politics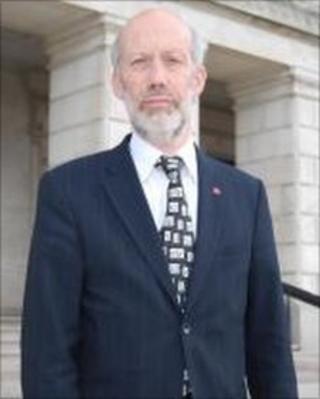 There should be more party politics in the Isle of Man to help the democratic process, according to Northern Ireland's justice minister.
David Ford has been the Alliance's member of the Northern Ireland Assembly for South Antrim since 1998.
He believes a higher level of democracy would be achieved if the electorate knew exactly what they were voting for.
Mr Ford said: "The only way to know how politicians will react is when there is a clearly set out party manifesto".
He added: "I think if you don't have something like that, you run the risk of people ending up in crisis with no particular compass to guide their decision making.
"Informed choice"
"At least then the electorate gets the chance to make an informed choice, knowing which way issues will be dealt with".
The Isle of Man currently has two political parties, the Labour Party and the Liberal Vannin party.
The Labour party has had a presence there for around 80 years whereas the Liberal Vannin party is a more recent venture, founded in 2006.
However, most members of Tynwald are considered to be independent of any one political persuasion.
MHK for Douglas, Bill Henderson, said: "If the Isle of Man was six-times bigger I think there would be a real thrust for more party politics, but it is an unworkable idea because of the relatively small numbers in Tynwald.
"I am proud of our system, it is the oldest continuous parliamentary system in the world and it has done us well up until now."