Time of change for Royal Manx agricultural show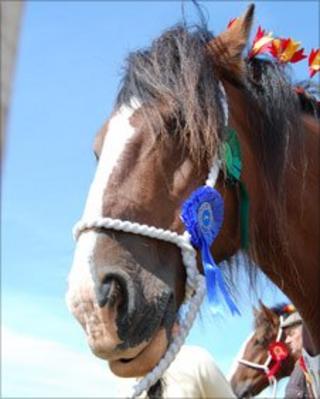 It is a "time of change" for the Royal Manx agricultural show as it moves venue for the first time in more than 20 years.
The event, which has been held in Sulby since the 1990s, will now take place at Knockaloe farm in Patrick.
John Corrin, show president, hopes the event can stay in the west of the Isle of Man for at least the next 20 years.
He said: "We are hoping our landlord, the government, will review our lease and give us an extension."
He added: "We have done a lot of work on the site and invested a lot of money."
The show will incorporate more than 140 stands in a space estimated to take up about 19 acres of land.
There will be vintage and modern agricultural machinery displays, craft displays, food and trade stands and the traditional show rings for livestock.
The first Royal Manx agricultural show took place in 1858 and in the past has been held at both the Nunnery and on the land where the National Sports centre was built.