Ramsey council applies for car park government loan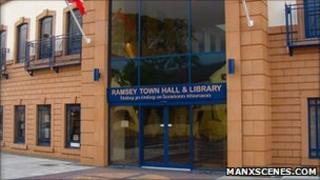 Ramsey Town Commissioners have applied for a government loan to cover the cost of subsidence work on a town car park.
The work, which will cost nearly £200,000, is to be undertaken by local contractors at Station Road car park.
A council spokesman said it was hoped part of the capital cost would be covered by a government loan, which will be repaid over five years.
The council is asking the government for £155,364 and plans to pay the remainder from council reserves.
After a radar survey in October 2010 it was discovered that the car park area housed number of underground basement walls which were not removed during demolition.
The council said the structures must be taken away before further development can take place.
The work, which is considered to be a permanent solution, is scheduled to begin on 12 September and be completed by 5 November.
During this time the council is warning there will be less car park spaces available and access will be limited to one entrance, via Bircham Avenue.