Clean Manx beaches named as election priority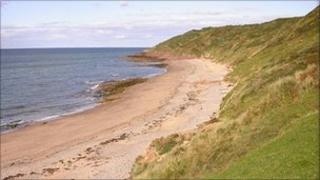 The issue of cleaner Manx beaches and sea water has been named as an election priority in a political survey.
The study, conducted by the Liberal Vannin Party, showed beach and sea pollution to be the third most important issue for local voters.
The issue was topped in the poll by alternative energy and recycling.
Bill Dale from Beach Buddies, a group dedicated to cleaning up the coastline, said he was pleasantly surprised by the survey results.
He said: "We knew that unless we decided to clean the beaches ourselves and get out there with bin bags then it simply wouldn't happen and the beaches would be left in a terrible mess.
"But we wouldn't have been giving up our time for almost five years if we were looking for praise and reward, although there are times when you sometimes think no one else cares that much".
The street survey, which was published on Tuesday, took in views from 500 randomly selected Isle of Man residents to gauge opinion ahead of the general elections on 29 September.
Health hazard
Annual research undertaken by the Marine Conservation Society (MCS) in 2011 showed that six Manx beaches presented a potential health hazard.
The water quality in Peel, Laxey, Jurby, Port Grenaugh, Gansey and Port Lewaigue did not reach the standards set by the European Union.
Eleven other areas including Douglas and Port Erin received a basic pass with Derbyhaven receiving a recommended status.
The IOM government said untreated effluent in Peel and Laxey is currently affecting water quality which will improve as work progresses on the island's sewerage systems.
Tynwald has approved about £40m for the first stage of improvements at Glen Mona, Dalby, Maughold Village, Port Lewaigue, Glen Maye and Corony.