Outstanding farmers named at agriculture show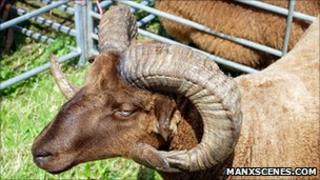 The winners of an annual government farming award will be announced at the Royal Manx agricultural show in Patrick on Friday evening.
Winners of the "Tomorrow's Farmer" award will be presented with a glass trophy and a cheque for £200.
Judging criteria include efficiency, profitability, customer focus and plans for diversification and conservation.
The award, which is in its third year, is organised by the Isle of Man government and a private sponsor.
The panel of judges include DEFA Minister John Shimmin, President of the Royal Manx Agricultural Show, John Corrin, Stan Clucas from the Manx farmers union and agricultural advisor, Andrew Macdonald.
The Royal Manx agricultural show, which has been held in Sulby since the 1990s, will take place at Knockaloe farm in Patrick on 12 and 13 August.
Organisers said the show would incorporate more than 140 stands in a space estimated to take up about 19 acres of land.