House of Keys dissolved ahead of Isle of Man election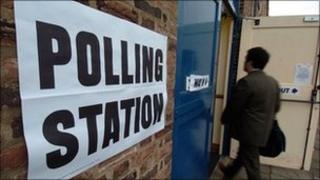 The Isle of Man General Election campaign is due to start following the dissolution of the House of Keys.
Nominations close on 30 August ahead of polling day on 29 September.
Every five years in the Isle of Man the House of Keys is dissolved and a general election is held to elect 24 members of the House of Keys.
So far, more than 50 candidates have come forward and, for the first time in 25 years, each of the 15 constituencies will be contested.
All new political members successful in the election will be sworn in to the House of Keys on 4 October.
A new chief minister will be elected by Tynwald on 11 October after Tony Brown's decision to retire from politics after 35 years in public service.
To be registered to vote in the general election you must be 16 or over by election day, resident at the address stated on the registration form, and resident in the Isle of Man for at least one year.