Ancient Castle Rushen clock restored by experts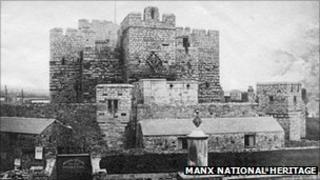 A clock on the Isle of Man which is believed to date back to the 16th Century has been stopped.
The move was taken after heritage experts noticed the Castle Rushen centre piece was showing signs of wear.
Chris Weeks from Manx National Heritage (MNH) said the skills of Manx Museum staff meant the detailed conservation work could be done in-house
He added: "Here the clock can be cleaned and properly documented for the first time."
"We hope to use scientific analyses to characterise the metal and wood used to make the clock, and we may be able to date the clock more accurately as a result."
More information will be available via a blog on the MNH website.