Erin Harbour boats vandalised in black paint attack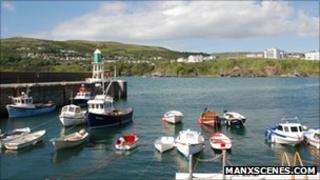 Black paint has been thrown over two boats in Port Erin Harbour in the Isle of Man.
Police say it happened at about 05:00 BST on Sunday. Four men were seen removing property from the boats at the time.
The items taken from the boats were thrown into the sea and later recovered on the shore.
Anyone with information is asked to contact PC Lee Wright at Port Erin police station.