Isle of Man cancer relay walk aims to raise thousands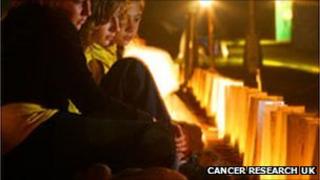 Organisers of the Isle of Man Relay for Life event 2011 are aiming to raise thousands of pounds to help cancer sufferers across the British Isles.
Last year the 24-hour walking challenge at the National Sports Centre generated £44,000 for Cancer Research UK.
The event gets underway at 12:00 BST on 27 August and continues into the following day.
A ceremony dedicated to those affected by cancer will be held at dusk when candles will be lit around the track.
Organisers said more than 400 tributes were made by participants in 2010.