Millions spent on Douglas housing scheme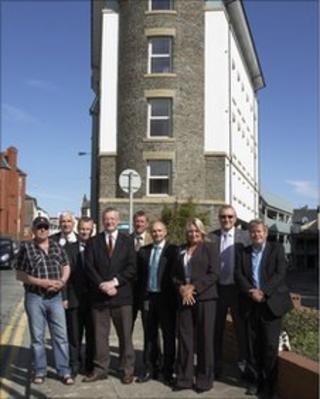 A multi-million pound housing development has been completed in the centre of Douglas.
The project by Douglas council, which cost £2.1m, has provided the town with a total of 27 new apartments.
Each unit within the Hanover House project has two bedrooms, private parking and lift access.
Carol Malarkey from the council's housing committee said existing tenants with health or mobility problems would be given priority for the new homes.
She added: "I am delighted to see the completion of the second phase of Hanover House, a project that demonstrates the council's commitment to providing affordable quality public sector housing".