Politics Show: Isle of Man general election special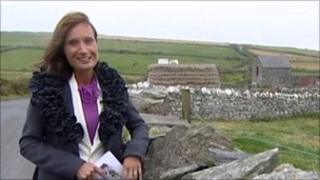 A BBC Politics Show special on the Isle of Man general election is available to watch again on BBC iPlayer.
The programme focuses on the big political issues facing the island ahead of polling on 29 September.
Presenters Annabel Tiffin and Arif Ansari have been asking what voters think the priorities should be for the next administration.
About 60 candidates have come forward to contest a total of 24 seats.
The programme is available to watch here.
The island is almost entirely self-governing, and the 24 successful representatives will control virtually every aspect of public life from law and order to health provision.
All new political members successful in the election will be sworn in to the House of Keys on 4 October.
A new chief minister will be elected by Tynwald on 11 October following Tony Brown's decision to retire from politics after 35 years in public service.