Commonwealth Youth Games: Athletes arrive on island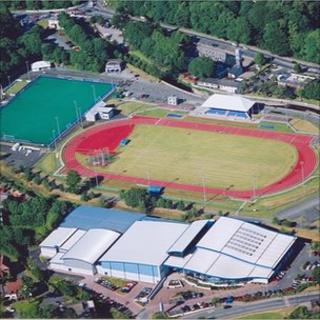 Five athletes from the Falkland Islands will be the first Commonwealth Youth Games competitors to arrive on the Isle of Man.
The Falklands will be the first of 66 Commonwealth nations to arrive, ahead of the opening ceremony on 8 September.
Games Chairman Geoff Karran said: "It's great to have our first team arriving on the island, the excitement is definitely building."
The opening ceremony will be held at the newly refurbished Bowl in Douglas.
'Very excited'
Mr Karran added: "We still have lots to do, but we are very excited to see so many talented sportsmen and women arriving on the island."
Four athletes from the tiny South Atlantic island of St Helena will complete their journey to the Isle of Man on Saturday, after an 11-day journey.
Australia is sending the largest team, with more than 130 members, and will arrive on Monday.
The majority of teams, including England, will get to the island on eve of the Games.
More than 1,000 athletes will compete in seven sporting events during the week-long event.