Village square planned as part of Laxey regeneration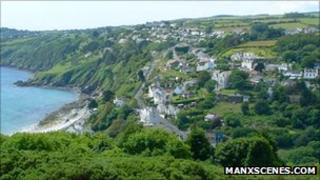 The Isle of Man government is planning to create a central square in the east of the island as part of its regeneration plans for Laxey.
It is hoped the facility will create a new focal point for the village.
Ideas being looked at as part of the government's Town and Village Regeneration Scheme include public art installation and new street lighting.
Laxey MHK Steve Rodan said he wants the community to help provide a more welcoming and lively environment.
He added: "I am absolutely delighted that the Chief Minister's Steering Group has backed the Laxey regeneration proposals. It is terrific news for Laxey."
Commercial property owners and lease holders have been invited to apply for funding to improve the appearance of buildings.
More information is available from the regeneration section of the Isle of Man government website.
The government recently confirmed that £500,000 had been made available for regeneration during 2011 with the aim of encouraging civic pride in Manx town and village centres.