Isle of Man Government warns reservoir could close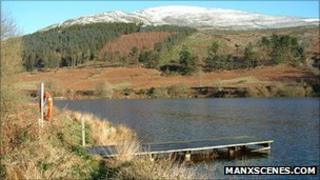 The Isle of Man Government has warned that reservoir areas could close to the public if dog fouling continues.
The Water and Sewerage Authority said it would not hesitate to take action if the water quality was compromised.
In addition, it is thought some owners have allowed their animals to swim in the reservoir water.
A water authority spokesman said the violations could mean an end to public access, in an effort to protect the raw water resources of the Isle of Man.
He added: "The authority is committed to promoting reasonable access to its reservoirs for the enjoyment and recreation of the public, but will not hesitate to take this action if the quality of its essential raw water resource is compromised in any way".