Small nations 'misunderstood' - Isle of Man chief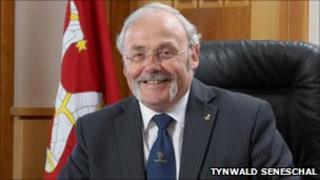 The role of small nations in the international economy is "misunderstood and unrecognised", the Isle of Man's chief minister has said.
Tony Brown was highlighting the importance of small countries taking part in global communications at a conference to encourage them to enhance their international standing.
He added it was vital "for small countries to have their voices heard".
He spoke at a Small Countries Financial Management (SCFM) Programme reception.
The reception was hosted in the Isle of Man.
"Whether we come from the Caribbean, the Pacific, the Indian Ocean, Africa, the Balkans, or this island in the middle of the Irish Sea, we all have to deal with much bigger and more powerful countries and, in various ways, we all have been, and continue to be, affected by the fallout from the global financial crisis," he said.
A government spokesman said the event, which involved academics from Oxford and Harvard University, aimed to deliver strategies for managing international relationships.