Investigation into Manx registered tanker collision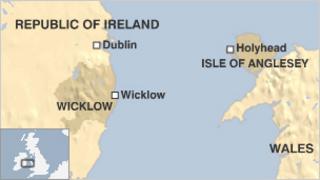 An investigation has been launched after a Manx registered tanker collided with a fishing boat near Holyhead.
The coastguard was called to the scene involving the tanker MT Ocean Lady and the fishing vessel MSV Bridget Carmel at 04:00 BST on Monday.
Director of the Isle of Man ship registry Dick Welsh said there had been no injuries or oil spills.
The MT Ocean Lady has been taken to Milford Haven in Pembrokeshire where an inspection will take place.
Mr Welsh said the investigation was a preliminary one.
"We are currently gathering all the evidence we can to determine whether or not a full investigation is needed," he said.
"There is no structural damage to the tanker and little or no damage to the fishing boat which has now returned to Ireland."