Working group for 'Sarah's law' in Isle of Man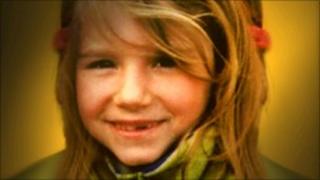 A working group to consider introducing "Sarah's Law" has been set up by the Isle of Man government in response to campaigners' requests.
The campaign led to the Child Sex Offender Disclosure Scheme in England, which lets parents ask police if their child has contact with a sex offender.
Campaigners submitted a petition in June to the Manx home affairs minister urging him to introduce a similar law.
The working group will consider all child protection arrangements.
The group, chaired by Department of Home Affairs member Bill Malarkey, is also made up of campaigners, the Island Offender Management Service, police and Victim Support.
'Top of agenda'
Home Affairs Minister Adrian Earnshaw had previously said that he would not consider introducing the law.
He said: "Given the level of interest, I did not feel it appropriate for there to be any further delay, and so asked my officers to set up a working group to consider all the relevant issues.
"It is a departmental imperative that this review is undertaken and consideration given to any developments which can enhance our children's safety.
"The Department of Home Affairs is fully signed up to the Children's Plan, which places child safety at the top of our agenda, and has supported the work of the Safeguarding Children Board since its inception.
"When the petition was handed to me, I also made a commitment to meet Sara Payne."
The working group is expected to report to Mr Earnshaw by the end of the year with recommendations.