Isle of Man politicians sworn in to House of Keys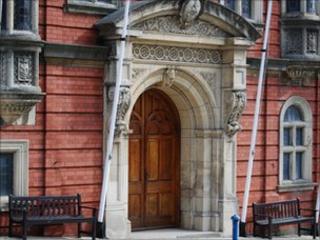 All 24 politicians successful in the Isle of Man's general election, will be sworn in to the House of Keys on Tuesday.
The MHKs will be sworn in for five-years at the ceremony at the House of Keys Chamber, starting at 11:30 BST.
David Anderson, who was re-elected in the single-seat constituency of Glenfaba, will be first to take the oaths and sign his declaration.
Each of the 15 constituencies will then be called.
Following the ceremony, the first Deemster will announce the first sitting of the House at 14:30 BST, to elect the speaker of the House of Keys.
A new chief minister will be elected by Tynwald on 11 October following Tony Brown's decision to retire from politics after 35 years in public service.
Mr Brown held the position of speaker of the House of Keys since 2001 and chief minister since 2006.