Small rise in Ronaldsway passenger numbers despite youth games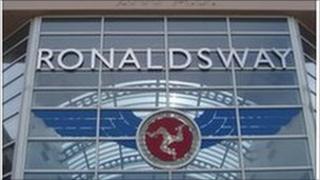 Ronaldsway Airport saw only a 1% increase in passenger numbers last month, despite the Isle of Man hosting the Commonwealth Youth Games.
Some 1,000 young athletes visited the island in September to take part in the games, along with team personnel and spectators.
Figures show 64,300 people passed through the airport - a rise of 834 compared to the same month in 2010.
Airport director Ann Reynolds said most competing teams came by ferry.
She said: "Without doubt, the airport experienced a very busy time over the period that the Commonwealth Youth Games was held, particularly as the stormy weather forced many people to revert to air travel.
"Most of the competing teams came by ferry so as a result of the high winds, it injected a boost in airport traffic which ultimately resulted in an increase for the month.
"There is no doubt that UK domestic air travel is currently very flat, particularly short haul leisure travel which has been hit hard by UK austerity measures.
"The underlying trend is still that Isle of Man air passenger traffic is running at about 2010 levels."