Isle of Man reservoir: Public consulted on its use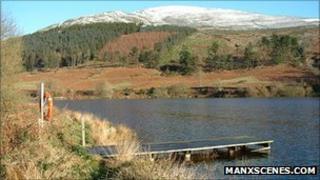 The Isle of Man government is to begin a public consultation on the future of public access to reservoirs.
Water authority chiefs said they will consider all opinions alongside health and safety guidelines.
Earlier in 2011 the government warned that some areas, currently open to the public, could close because of the growing problem of dog fouling.
It was also thought some owners were allowing their animals to swim in the reservoir water.
A government spokesman said: "The authority is committed to promoting reasonable access to the reservoirs for recreational purposes, however, this must be weighed against the need for public safety and the protection of these valuable assets."
The questionnaire, which can be submitted online, is available from 31 October until 9 December.