Isle of Man fireworks warning ahead of bonfire night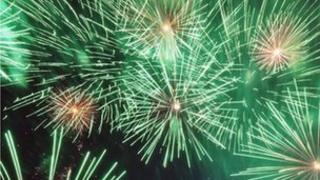 Isle of Man police, fire service and Office of Fair Trading are urging people to take care with fireworks in the run up to bonfire night.
The three groups have joined together in a campaign to urge young people and their parents to: "Be safe not sorry - always follow the code".
The fire service and police will be going into schools to talk about the dangers of fireworks.
Safety messages will also be promoted at youth clubs.
It is illegal for under-18s to buy fireworks on the island.
However, statistics in the UK have shown that more than half of those suffering injuries each year are under 18.
A government spokesman said: "Young people on the island have fared better over the years but the agencies are determined that we should not become complacent."