'Financial impact' work needed for Freedom of Information bill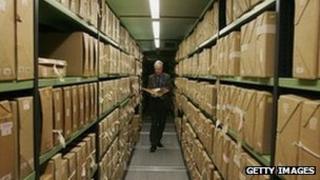 More government analysis is needed before the Isle of Man can introduce a Freedom of Information Act, according to the chief minister.
Allan Bell said the bill introduced by the previous administration was not accompanied by an impact assessment.
If passed, the bill would strengthen the public's rights to access government files.
Mr Bell added it would be irresponsible to implement the bill without knowing its full financial implications.
He continued: "In my statement to Tynwald when I was elected as chief minister I indicated that to help build trust between government, Tynwald and our people I would propose to introduce a Freedom of Information bill.
'No commitment'
"However, I also stated the importance of recognising that such a piece of legislation might come at a high cost and that also there are and continue to be, areas of government activity where confidentiality has to be protected."
The Freedom of Information Act was introduced in the United Kingdom in 2005 and the Isle of Man government has been accused by a local political lobby group of showing "no commitment" to bringing in to the island.
The Positive Action Group (PAG) said political progress had been too slow.
Mr Bell said he would make a statement to Tynwald by February 2012 "at the latest".
It is thought the only indication of how much the legislation could cost has come from Jersey.
Figures there estimate the act could cost initially about £5.6m with an annual running cost of £1.3m a year.