Isle of Man democracy input for Caribbean elections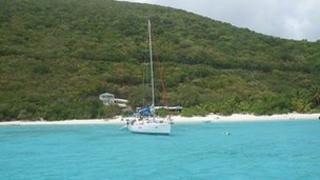 A government representative from the Isle of Man is to help ensure democracy and transparency in parliamentary elections in the Caribbean.
MLC Alex Downie will monitor and report on the electoral process within the British Virgin Islands.
He is part of a mission organised by the Commonwealth Parliamentary Association (CPA).
Isle of Man CPA chairman, Juan Watterson, said he welcomed the opportunity to support the region.
He added: "Against the background of our own recent general election we in the Isle of Man are proud of our robust electoral procedures and mature democratic parliamentary processes.
"The Isle of Man is appreciative of the opportunity to offer its support through the experience of Mr Downie as the people of the British Virgin Islands go to the polls on 7 November".
The British Virgin Islands, or BVI, comprise more than 40 Caribbean islands and islets.
The territory has a ministerial system of government. Elections to the 15-member Legislative Council are held every four years.