Tynwald to debate Isle of Man constituency boundary change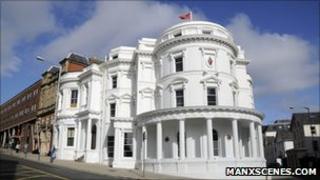 Members of Tynwald are to debate whether changes should be made to the Isle of Man's constituencies.
The Boundary Review Committee is examining the number and boundaries of House of Keys electoral constituencies.
Chief Minister Allan Bell will confirm that an interim report is to be received, and a number of recommendations are to be approved.
There are four key recommendations to be considered and voted upon before any changes are made.
The recommendations ask MHKs and MLCs to accept a number of basic principles, including ensuring all constituencies return an equal number of members to the House of Keys and a commitment to regularly review constituency boundaries.
The issue will be debated at the sitting on 13 December.
The boundary review was initiated by a Tynwald motion in 2004, urging a review of the number, size and boundaries of existing constituencies in the light of population changes.