Isle of Man regeneration 'sparks new interest in towns'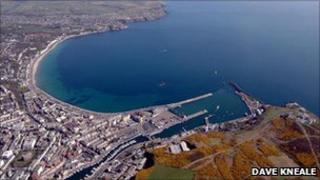 Regeneration efforts have sparked new public interest in the towns and villages of the Isle of Man, according to the chief minister.
Allan Bell believes the work achieved so far has "delivered tangible differences" to many areas.
Although more than £8m was allocated to the all-island regeneration scheme, only £656,287 has so far been spent.
Mr Bell said: "It has sparked a real interest in our towns and villages and the work is well under way."
The chief minister also confirmed that so far the amount spent in Castletown has been more than £29,000. In Douglas it has been £327,000, Laxey £21,000, Peel £31,000, Ramsey £212,000 and the south west £27,000.
It is thought the majority of funds are to be allocated to Isle of Man construction firms to boost the industry.