Liberal Vannin party's housing reform call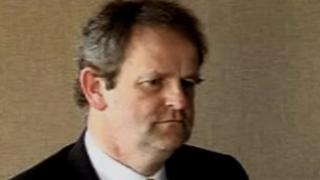 The Liberal Vannin Party has called on the Manx Government to introduce housing reforms.
It is calling for a part-equity mortgage scheme for local authority tenants who do not have enough working years for a standard mortgage.
The government's stake would be up to 50 per cent of the value of the property, or £100,000 - whichever was the lower sum.
Party leader Peter Karran said such a scheme would have helped his parents.
"I always remember as a 15-year-old my parents looking at a house for £15,000, they could raise £12,500 but that £2,500 was the straw that broke the camel's back," said Mr Karran.
"They are still living in that house and the equity stake the government would have had would be worth 20 times, plus the fact that house would have been released to someone who couldn't afford to buy a house under any circumstances."
The party also said the creation of a "protected sector" in the housing market would prevent people exploiting the availability of first-time buyer homes for personal gain, and a landlords' registration scheme would require private rental accommodation to meet approved standards.
A planning tax, relating to the construction of large houses on specially designated land, would help fund the proposals, the party added.