Markets could boost Douglas's future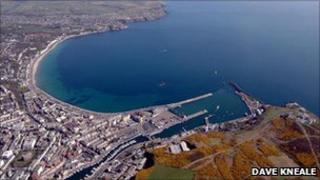 Town markets could help revive Douglas town centre, according to the latest regeneration plans for the capital.
A recent report recommending the establishment of national market days has been welcomed by the Douglas Development Partnership.
The study, compiled by retail expert Mary Portas, says outdoor markets "put the heart back into high streets".
A spokesman from the partnership said the recent outdoor events on North Quay encouraged people into quieter areas.
Development manager Chris Pycroft said high streets and town centres should be much more than simply somewhere to shop.
He said he was heartened to read in the Portas report that high streets must be ready to experiment, try new things, take risks and become destinations again.
The regeneration plans are part of an island-wide scheme to revive the towns and villages around the Isle of Man.
The government hopes the projects will reinstate a sense of civic pride and help to boost the local economy.