Crackdown on mobile phone drivers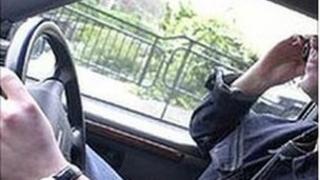 Isle of Man Police have launched a new campaign to crack down on drivers who use mobile phones at the wheel.
The project is a joint initiative between the Manx government and the island's road safety team.
A government spokesman said in 2011 the offence contributed to 39 accidents on Isle of Man roads.
Minister David Cretney said: "We all see examples on a daily basis of persons driving whilst using a mobile phone."
He added: "Our message here is that this is not a safe thing to do."
The police are advising motorists to turn their phones off before getting behind the wheel or have a hands-free kit fitted.
Anyone prosecuted for using a mobile phone whilst driving can expect a maximum fine of £1,000.